Ignite your faith with these ancient mysteries….
Discover the "mysteries" hidden for us in the ancient Hebrew alphabet – the "Living Letters."
Our popular "Living Letters" course has been rescheduled to start January 4th.
LIKE A SECRET CODE,
each letter in the Hebrew language has its own special meanings. When added together with what we know as New Testament believers, it will spark fresh and deeper faith in the unsearchable, eternal wisdom of God on a whole new level!
FOR EXAMPLE:
The Hebrew word shalom means much more than peace. It means wholeness, wellness, safety, to prosper, to be victorious, to be content, quiet, and restful.
AND:
The four Hebrew letters in the word shalom (shin, lamed, vav, mem) mean "destroy the authority that binds to chaos."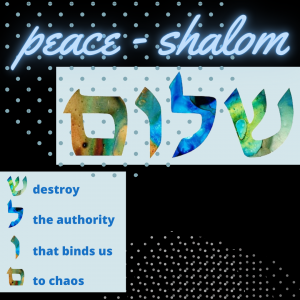 WOW!
That's what Jesus did for us as our "Prince of Peace." He forever destroyed the authority that once bound us to chaos! Our part? To believe, receive, and stand free!
This is just one of many powerful insights awaiting you as you discover the meanings of these "living letters."
"Living Letters of the Hebrew Alphabet I" – Jan. 4 to Feb. 1, 2021
"Living Letters of the Hebrew Alphabet II" – Feb. 8 to Mar. 1, 2021
Call before December 7, 2021 to ensure you have your textbook on time!
*ZOOM technology now makes it possible for our students all over the world to enjoy this powerful course as taught by one of Main Campus' most dynamic teachers, Rev. Deb Smith. Over the years, Rev. Deb has studied with two different Jewish rabbis and read many, many books on the Hebrew language. She brings a wealth of information to this exciting topic.
Not an LCU student yet?
Click here to fill out an application