Consider Homeschooling During Difficult Times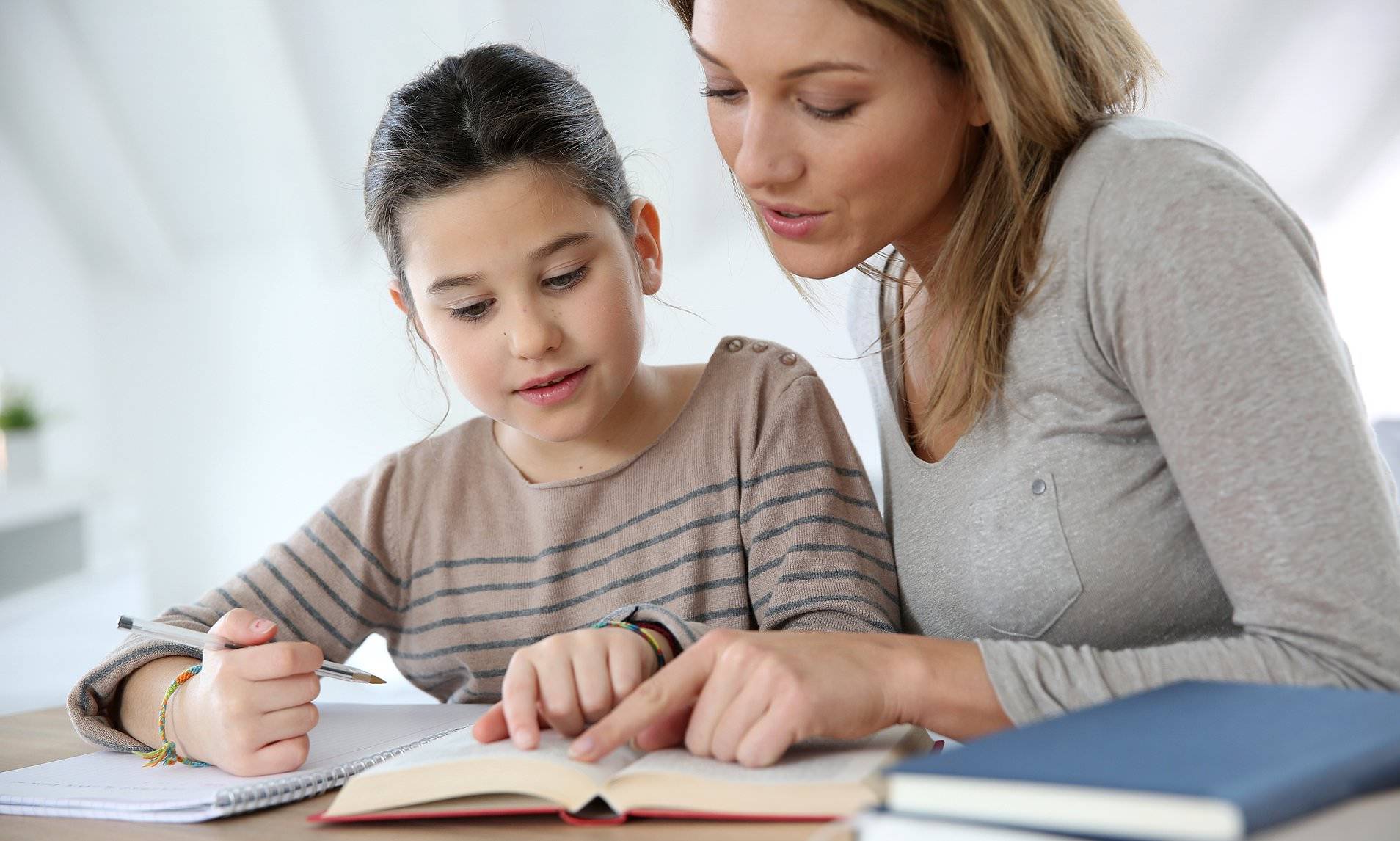 2020 DID NOT CATCH GOD BY SURPRISE!
Unquestionably 2020 will be known as a year when we all were faced with new and uncertain circumstances we have never faced before. Thankfully this daunting year of 2020 did not catch God by surprise. No! Not at all! Jesus is always at His side as our mediator praying for you and me. He knew what we would be facing this year, and He has already prepared the answers for us. Our response is always to commune with Him, and He will reveal His will for our lives every day through every circumstance. What better God can you serve than one whose Son has laid His life down for you and me so that we could live a victorious and abundant life! He didn't promise that we wouldn't have opposition against us, but He did assure us a way of escape and that we would overcome it!
Whether you are a long-term homeschool mom or a mom pushed into homeschooling by the events of the day, there is a victory for you if keep your eyes on Jesus. Sometimes these twisted turns in life can lead us down paths that we would have never traveled if it weren't for that unpredicted event that forced us to view things through a new lens. So, what lens are you looking through? 2020 is a year where you will have to see through spiritual eyes! If you look in the natural at the circumstances around the world, you will miss what the Spirit of God is saying. Remember, "For we walk by faith, not by sight" (2 Cor. 5:7).
A TIME TO THINK DIFFERENTLY
The shaking going on in the world around us is leading a lot of people to open their eyes to new ways of looking at their lives. In a matter of a few months, God has changed our thinking patterns. It is not that everything we were doing was bad, but opening our eyes up to change from the way our culture has forced things upon us is enlightening. Many people are finding that the limitations on their lives from following the status quo are now being challenged, and they are thinking about how to live differently. People are working at home who never worked at home before. Many areas of our lives have now become subject to thinking out of the box. Thinking out of the box and seeking God for His will can open you up to God speaking change into your life that can bring greater peace, joy, hope, and less stress than following the rat race.
I personally greatly enjoyed a two month "stay at home" time this year where I worked out of my house. I enjoyed the time at home and the extra time where the craziness of life just seemed to stop for a while. It was pure joy to just wake up and have extra time in the morning worshiping the Lord that I would have had to shorten due to my travel time to work. Many believers felt the same – that God was giving us a pause from the world to reevaluate our lives and what was really important and what we could let go of that were busy distractions.
This was noticeable when I would drive through my neighborhood and I see families riding bicycles together or walking the dog together that I didn't see before on a regular basis. Many families even shared with me the enjoyment they were experiencing doing the simple things together again as a family. Many of them expressed the peace and joy that these simple things meant to them and that they could see it gave them a greater quality of life. The saying "less is more" became a reality.
God has always intended for us to be those who would live to commune with Him, and out of that we would inherit the blessing that included all spiritual blessings or everything we would ever need in life. "Blessed be the God and Father of our Lord Jesus Christ who HATH blessed us with ALL spiritual blessings in heavenly places in Christ" (Eph. 1:3 [emphasis added]). This verse promises us that God already provided us with the blessing for everything we could ever need in life. We just have to receive it by faith and act on the Word. Whatever I need, I can go to the Father and He will reveal the answer to me. He will show me what to do or supernaturally make the way of provision.
HOMESCHOOLING AS AN ACT OF FAITH
Many parents who would never have previously entertained the idea of homeschooling are now seeing it as a new, achievable choice for their children. That is amazing!
As a former homeschool mom who homeschooled my own three children, my heart goes out for what every homeschool mom and dad and their children as a family are committing to as an educational goal this year. In my own homeschool experience, there were times of uncertainty over whether my children were getting "properly" educated – and then there were the times when I was certain that it was "proper" for them. Everything in life requires faith, and homeschooling can often feel like an act of faith.
But without faith it is impossible to please Him, for he who comes to God must believe that He is, and that He is a rewarder of those who diligently seek Him (Heb. 11:6) This can pertain to our children. "Train up a child in the way he should go: and when he is old, he will not depart from it" (Prov. 22.6). Our three children have grown up to be adults who have never departed from the Lord. They have spent years being homeschooled, and they also have spent some years in school. They have never departed from the Lord to follow the world. In fact it is just the opposite. My once extremely shy daughter has become a force for God who is not ashamed to let people know where she stands with the Lord. She is not willing to bend or budge from the Word to follow the world, and she boldly shares the Word to those lost around her. Our two grown sons both have grown up around the ministry and now work in the ministry with us and have also never departed to follow the world. We simply lived the Christ-like life where "Christ is my life"! This has been the model for them to follow. Simply put, trusting in God and following His Word and His will for your life will produce the promises even when there are challenges that we have to stand in faith to overcome.
We continue to declare what God's Word says over our children when they are going through a challenge. What do you do when you don't see the promises? "Therefore take up the whole armor of God, that you may be able to withstand in the evil day, and having done all, to stand" (Eph. 6:13). There will be times you will just have to keep standing on the Word, declaring what the Word says regardless of what you see with your eyes. This is how we walk by faith and not by sight until we see the promises fulfilled.
KEEPING GOD'S WORD BEFORE YOUR CHILDREN
A very critical component to seeing God's promises fulfilled over our children's lives is our responsibility to raise our children up in the Word. Homeschooling gives us ample opportunity to do just that! We are there to train them up, and we can keep the Word before them as a life style. "This book of the law shall not depart out of thy mouth; but thou shalt meditate therein day and night, that thou mayest observe to do according to all that is written therein: for then thou shalt make thy way prosperous, and then thou shalt have good success" (Josh. 1:8). If we want our children to live prosperous lives of good success, God has given His Word that must be followed. This is the Christ-like life – Christ becomes their life!
HELPING YOU EXCEL IN CREATIVE HOMESCHOOL TEACHING
How can you keep God's Word before them? You can purchase Christian homeschool curriculum of course, but it's also fun to use your own creativity. LCU's online Christian Education track has a treasure trove of information that would be helpful for homeschool parents, such as: how to make lessons memorable ("Ministry of the Christian Teacher"), how to adapt lessons to your child's learning style ("Educational Psychology for the Christian Teacher"), how to create age-appropriate lessons ("Educating Children & Youth from a Christian Perspective"), "Creationism vs Evolution," and "Christian Literature." For more information on each of these courses, see our blog "Are you a new homeschool mom or dad?"
GIVING YOUR TEENS A FIRM FOUNDATION FOR LIFE
Another way to give your older children a firm foundation in the Word of God is to dual enroll them in courses at LCU, either online or on campus. We did that with our children. As they got older, they all attended Life Christian University's classes in theology to prepare them with that firm foundation, so that they were ready to go out in the world and live successful lives before God.
Over the years, with our many extension campuses around the country, we have had many teens who took Life Christian University classes while still in high school. They felt that it prepared them with a godly foundation before they went off to a secular college.
What better way to prepare your teens for today's challenges in the world? Why not use this time, while they are homeschooled this year, to dual enroll them in Life Christian University classes? You may find many of our classes will fulfill the electives needed for high school while your teens are studying the Word and earning credit toward an Associate's or even a Bachelor's degree at Life Christian University!
Click here to fill out an application